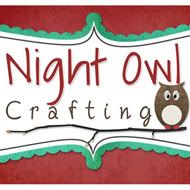 HOOOOOOOOO ARE YOU?
1. What do you look forward the most about springtime?
I love the smells of wisteria and jasmine in the air. The blooming colors of the azaleas and 70 degree days.
2. Do you have anyone in your immediate family that you
celebrate their birthday in the spring?
No birthday celebrations in the spring....
3. What is the weather like where you live in the springtime?
The weather in Carolina's is beautiful. Perfectly warm and occasional thunderstorm; we need the rain.
4. Do you do spring cleaning?
I spring clean all year long. I'd rather be crafting.
5. What activities do you do in the spring?
I've gone to
Brookgreen Gardens
at least 4 times. "There are 300 year-old Live Oak trees that were planted in the early 1700s when Brookgreen Gardens was a thriving rice plantation. It has the first public sculpture garden in America, has in its collection more than 1,400 works by over 350 sculptors. Exhibited within the gardens is the largest and most comprehensive collection of American figurative sculpture in the country, by sculptors who worked from the early nineteenth century to the present."